Great for real-time workflow, this feature allows you to set a status date/time due at any level.
As an example, when a job is changed to the status of Call, remind me in 30 minutes if this hasn't been actioned. Alternatively, let me know when a job has been on a status of Parts for more than 24 hours.
The Status Due Date and Status Due Time fields are available in all job lists, including live lists, and the background of the row will automatically change to a red-brown colour, allowing for easy follow-up and actioning.
For instance, a service job on a status of Call will escalate (Status Date/Status Time columns turn red-brown) in five minutes, ie. after five minutes you expect your staff to make the call, and change the status to the next in the workflow (eg. Checked or Info).
Don't forget to activate these two extra columns in your job list by ticking Show Status Due in Tools > Options > Job, as shown below.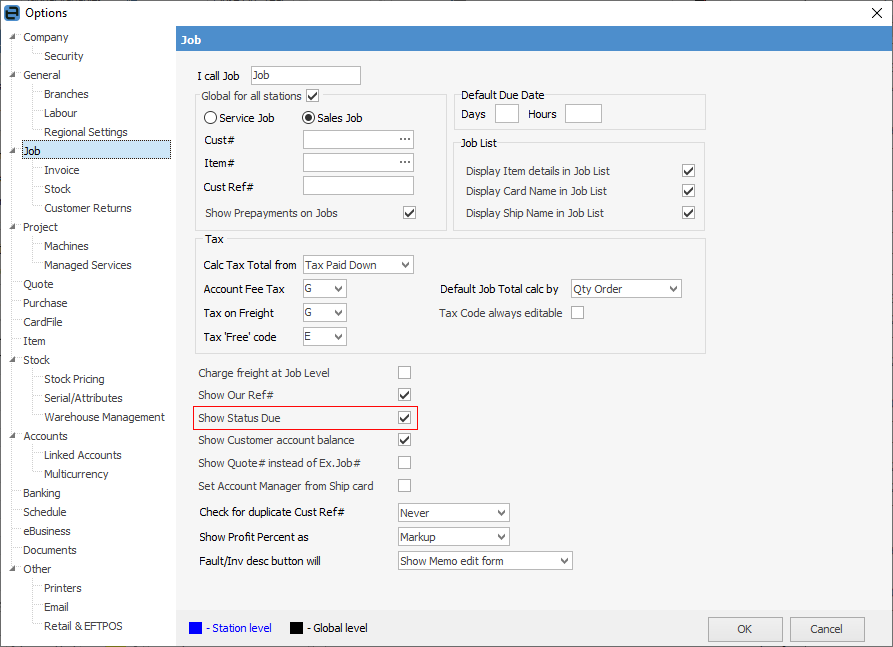 Further information: