This topic explains how to upgrade an older database. For example, you wish to restore an older database which was backed up prior to the current Jim2 version.
Restore the backup first.
You will find the Jim2 Update tool on the server, usually in C:\Program Files\Happen Business\ Jim2 Server
It can also be find on the server via the Start menu:
Launch Jim2DBUpdate.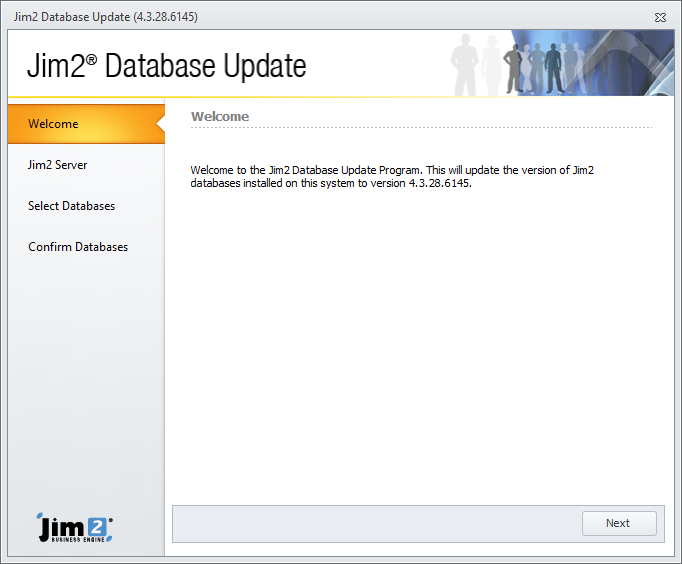 Click Next.
You should see that the connection to the Jim2 Server was successful. Click Next.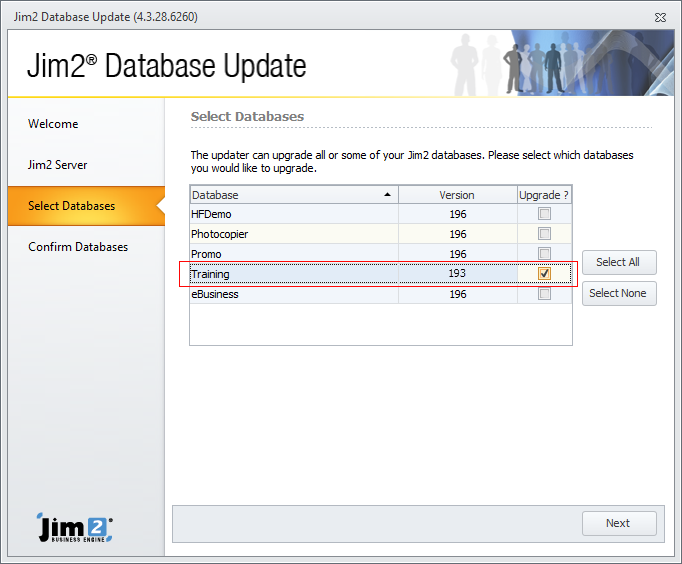 Choose the database requiring an update as per above. Click Next.
Click Upgrade.
Once the process is completed, you will see that the version has been updated to match your current version. Click Finish and you're done.