Selecting the Jim2 wording in the top left corner of the ribbon displays a menu of file functions as displayed below.
You can view recently opened activities, and launch Jim2 shortcuts and Options (Tools > Options).
Any user can also view all currently logged on users, as well as any currently locked objects in add/edit mode – and by whom.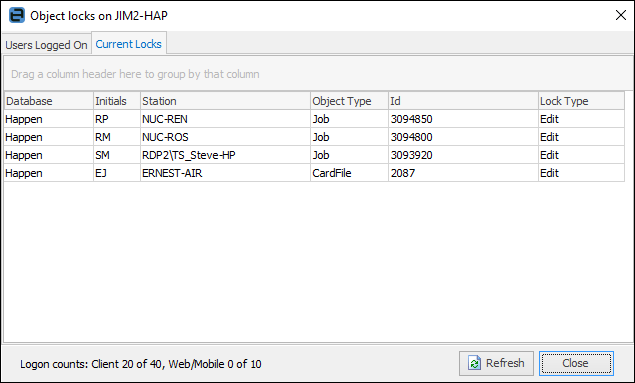 Jim2 Version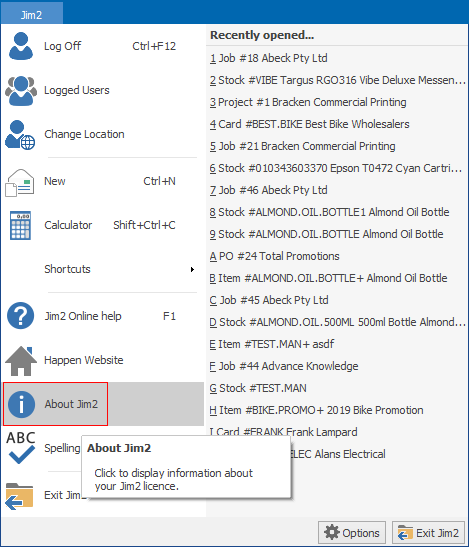 On the ribbon go to Jim2 and select About Jim2. The following will pop up, showing which version and build number you are running:
Spell checker features within key text areas of Jim2, such as the Comment grid and Email Editor. Similar to Microsoft Office, a red underline identifies words that may have been spelt incorrectly, producing a list of suggested replacements to choose from.
Access to the spell checker options is via Jim2 in the ribbon.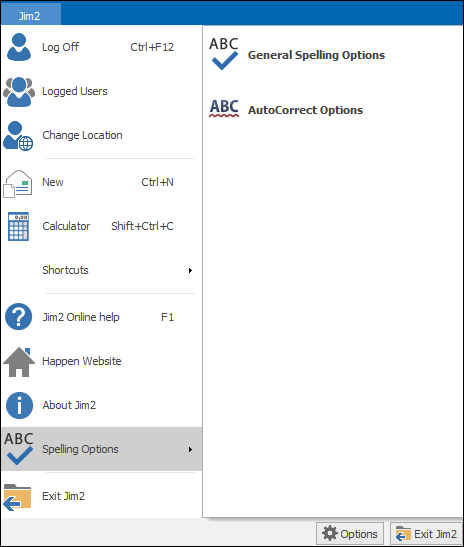 You will find a number of autocorrect options available for customisation. Among the autocorrect options, you can turn on/off the autocorrect function by ticking/unticking Automatically use suggestions from the spelling checker.
| | |
| --- | --- |
| | Autocorrect is off by default when Jim2 is first installed. |
You can also quickly adjust autocorrect options whilst within the spell checker by right clicking within the Edit screen:
Further information: