Log off via the RemoteApp Client and close it.
Open the Client, log back in and confirm you see the new option (it should be immediate).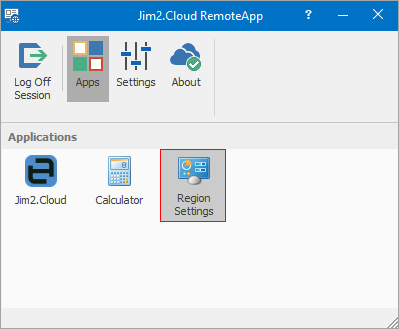 Run the Region Settings option and update to Australia: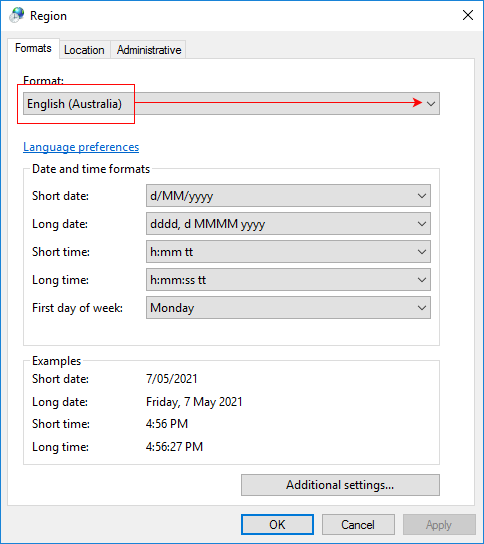 If you are in New Zealand, update to New Zealand:
Select OK, then log on to Jim2 as usual.
Further information
Jim2.Cloud Technical Requirements
Jim2.Cloud Setup and Access for PC
Jim2.Cloud Setup and Access for MAC
Jim2 Cloud Local Region Setting
Add a Document to Link to On Premises Document
Add a Document Within Jim2.Cloud
Import Files from Your PC to Jim2.Cloud
Open or Save Files from Jim2.Cloud
Set up Jim2 Mobile for Jim2.Cloud
Tyro EFTPOS Integration in Jim2.Cloud