If there are known issues that are impacting multiple users we will update the cloud status. The URL for this is available from the About icon in the Jim2.Cloud RemoteApp application:
or you can bookmark http://status.happen.cloud/
You can also test the status here:
You can also see more via Tools > History. At the bottom right, you will see a tab for Server Logs.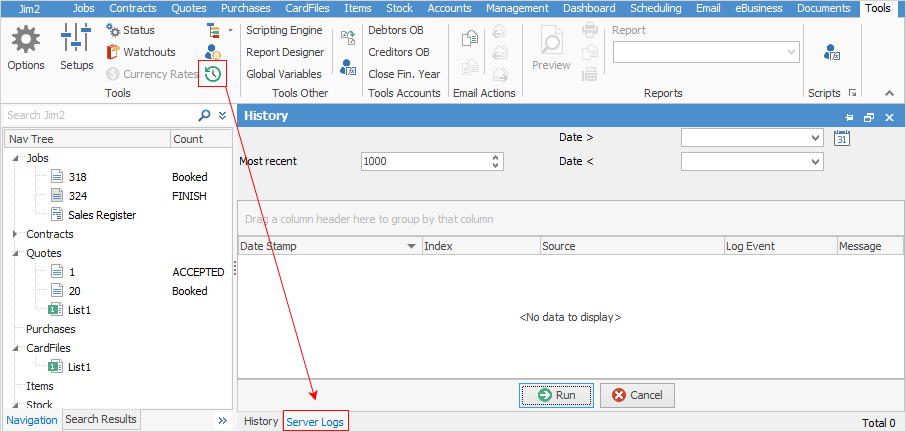 This will show information and errors from the Jes instance..
Further information: