On the ribbon go to Tools > Report Designer.
Go to the Stock folder, select the Stock sub-folder, highlight the Stock Price Sticker (Default) and click Copy from Existing.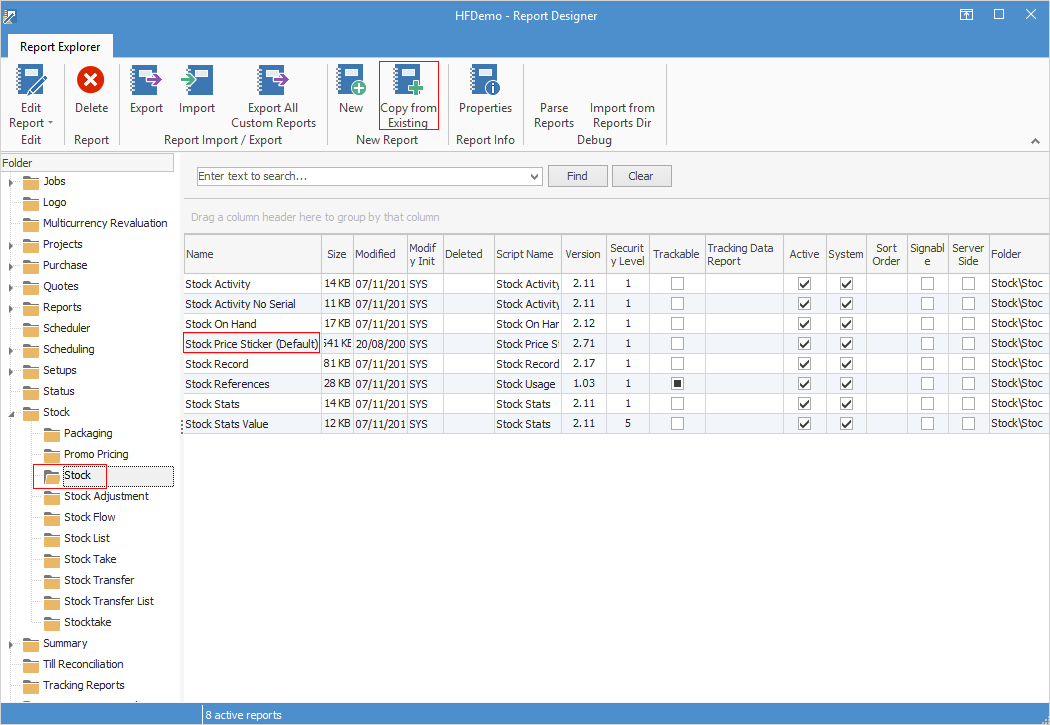 You can rename the report, then open it in Report Editor. Go to File > Page Setup, then select the Paper Size tab. Here you can adjust the sticker to the size you require.
Further information: