On the Report Explorer ribbon select Import.
Locate the file and click Open.
You will now see the report available for import.
Select the report(s) you want to import, then click Import.
If the report already exists, you will receive the following confirmation screen.
| | |
| --- | --- |
| | You do not need to use any of the >, >>, <, or << buttons when importing a single report. You can simply click Import once you see the report displayed on the right side of the import screen. |
Once you have imported the report you will see the following confirmation.
Log off and back on to Jim2 to refresh the report list.
Once installed, the report will be visible from the appropriate screen: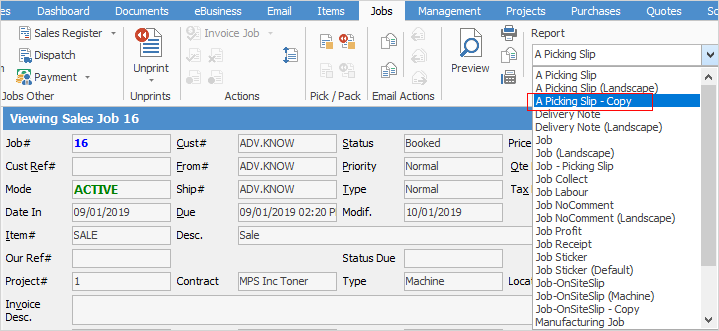 Further information:
For more detailed information regarding Report Designer please refer to www.digital-metaphors.com (copy and paste into a web browser).